howto
As the VGA operation of the beamer in the lecture hall of the KPH proved to be unreliable, an HDMI/VGA Extender was installed - initially provisionally. We are currently preparing a permanent installation, also for the second beamer in the lecture hall.
If you need or want to help yourself, here are some points you should consider:
When using the HDMI Extender, the beamer input MUST be switched to "Eingang 1 - DVI-D (HDCP)" via remote control.
You will probably want to connect your notebook via HDMI or VGA. You don't need to bring the cables yourself. We have them here in stock.
Please do not confuse HDMI and Display Port!
There is also a display port and a DVI port. We also have these cables in stock if you need them.
Here is also a photo with the connections.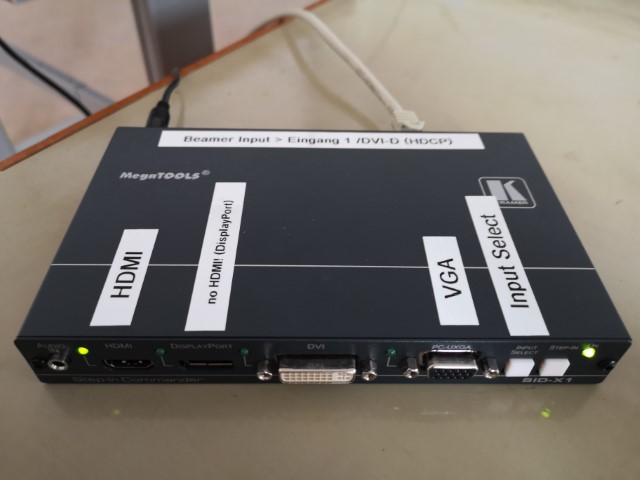 If you still need help, instructions or cables and adapters for your notebook, please call the following numbers:
25855: Herr Almeida Sousa und Herr Androsov.
25868: Herr Kreim